ISO Certification
We at Salamah Consulting Engineering (SaCEn) support quality culture; we accept as true that in today's fast moving, competitive and challenging arena, continual augmentation and development in every process in the organization is imperative in order to control costs, managing staff, improving operations or customer satisfaction so on and so forth.

Hence in end 2013 we decided to implement ISO 9001:2008 standard in our organization. Proper implementation of the standard provided us the framework to monitor and improve performance in every required area which resulted in achieving continual improvement and customer satisfaction.

This experience and its benefits encouraged and motivated us to extend similar services to like-minded people & organization.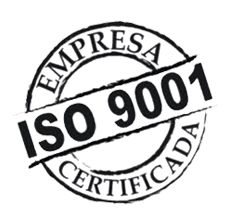 In the beginning of 2014 Salamah ISO consulting & training Division was established under the leader ship of Mr. Salamah Al Anizi, with the assistance and direction of Mr. Mustafa Seyed to provide consultancy in International Management Standards to companies, institutions or any other professional setup - big or small.

Through our ISO consulting & training division we can now provide services and facilitate diversified industries to establish, document, implement and maintain a management system and continually improve its effectiveness in accordance with the requirements of International standards. This involves support in the system implementation to complete the project which covers awareness training, gap analysis, Risk Analysis, documentation, implementation assistance, internal audit, pre-assessment audit and facilitation during final certification audit. Others services include trainings & courses for Lead auditor, Internal Audit, Six Sigma &CE Marketing .

We at Salamah Consulting Engineering (SaCEn)exclusively cater to the individual needs of the organization and customize the implementation with a practical approach. Our objective is to deliver a level of service that adds to the accomplishment of our customers by "helping them to help themselves" in achieving the quality and continual improvement and cost lessening objectives of their businesses.

Our Team:
We have a well-structured group of professionals with multi-disciplinary experience, expertise and general best practice skills in numerous industries capable to deliver the most current, specific, cost effective services available in the region. The educational back ground ranges from chemical / mechanical / ceramics engineers, MBA, with hands on experience of ISO and other management standards.

Training:
Training is one of the most effective way to ensure continual improvement and continued success. Salamah Consulting Engineering (SaCEn) Consulting division has experienced instructors in the fields of system development, system maintenance and system implementations.

Additional Services:
At Salamah Consulting Engineering (SaCEn) ISO consulting division, we understand the limitations of some organizations for several reasons, generally due to limited manpower, but still keen to remain ISO certified. We have superior tailored cost effective services available on a monthly visit basis to maintain and supervise, fine tune the implemented system.

The extent of service to be rendered will vary with clients' needs like Conducting Internal Audits, Management Review Meetings, Continual Improvement, Objectives, and Record Maintenance etc.

We also accommodate to Proactive Companies, who despite of being resourceful may also, as a part of their continual improvement, wish to employ our professional services after getting certified to ISO Standards.

Implementation Plan:
Mainly subject to the Companies strength, intricacy of the processes involved, we at Salamah Consulting Engineering (SaCEn)map out a module wise Implementation Plan to warrant a well-organized mode of implementing the system.

Following are the standards and areas we can help and assist you to get certified.
- ISO 9001 QMS
- ISO 22000 FSMS
- ISO 14001 EMS
- OHSAS 18001
- ISO 20000 ITSM
- ISO 27001 ISMS
- ISO 50001 Energy Management System
- ISO 13485 QMS for medical sector
- ISO 17025
- ISO 15189
- AS 9100/ 9110
- ISO 10001/2 Customer satisfaction
- ISO 29001 QMS for Oil & Gas sector
- Organic Products Certification
- UL Mark , product safety
- CE product certification
- Qmark product certification
- API ( American Petroleum Institute


Find Out More