Shino Ulahannan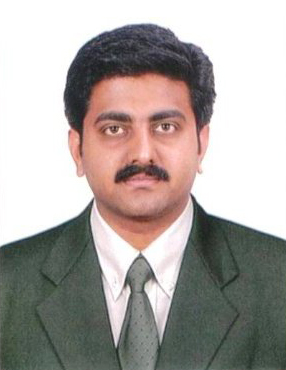 • Mr.Shino Ulahannan is an Aeronautical Engineer specialized on to Gas Turbine Design & Finite Element Analysis with 10 years of industry experience. He is currently working as Project Manager – Design (CAD/FEA) GIESC-AAPL and is also the CTO for Technology Training and Research Centre (TTRC). His work profile addresses to design validation of mechanical components/assemblies using FEM & CFD tools. He is experienced in substantiating designs for thermal stress, structural stress, deformation limits, and modal response of rotary devices. He is well experienced in imparting industry oriented training & project guidance to professionals.

• Prior to his association with Airframe Aerodesigns Pvt. Ltd. (AAPL) Mr.Shino, was with Hindustan Aeronautics Limited (HAL) as Design Engineer-Methods & Final Assembly/Testing of Aircrafts. He has worked closely with the design department towards realization of Structural Design into reality. He was the direct in charge of the Final Assembly of the aircraft, specifically onto equipping of the Hydraulic System, Power Plant & Fuel System. He monitored Performance Functional Tests (PFTs) of various systems, assist Pilot in Engine Ground Run(EGR) & Test Flight to meet the functional requirements of Intermediate Jet Trainer

• Mr.Shino has also worked as Lecturer in the Department of Aero-Mechanical

Engineering at Regional Institute of Engineering to teach and guide students onto Mechanical design & Aero-thermodynamic analysis projects & Aero-modeling.
Back