Salamah Al-Anizi
MD and Owner of Salamah Consulting Engineering
CEO and Co-Owner of Gulf Industrial and Engineering Services Company
Salamah Al-Anizi's Overview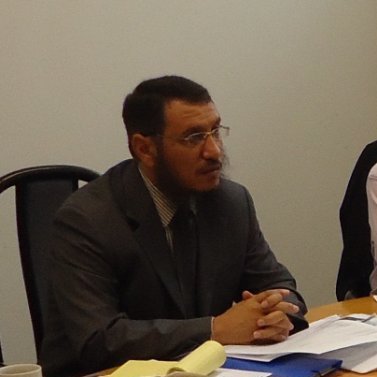 • MD, Owner at Salamah Consulting Engineering
• CEO and Owner at Gulf Industrial and Engineering Services Company
• Chairman, Mechanical Engineering Chapter at Saudi Council of Engineers
• Chairman, Boiler Standard Committee at Saudi Arab Standards Organization
• Senior Engineering Consultant at Saudi Aramco
• Chairman Heat Transfer Equipment Standard Committee at Saudi Aramco
• Chairman at Mechanical Engineering Chapter of Saudi Council of Engineers

Education
BSME from The University of Texas at El Paso.
Salamah Al-Anizi's Summary
Results oriented Professional Consulting Engineer with 30+ years' experience as a consultant in heat transfer equipment including Boilers, Process Fired Heaters, Heat Exchangers, and Insulation and Refractory. Involved in Analyzing energy optimization, identify problems, assess environmental impact, evaluate solutions, and performed as an engineering expert in heat transfer equipment and their plant operations.
Salamah Al-Anizi's Experience
Salamah Consulting Engineering (SaCEn) is engineering consulting firm with several engineering disciplines dedicated to servicing industry and community in Saudi Arabia, GCC, and the MENA area. SaCEn is bringing the concept of specialized engineering services to the region with a mission to improve engineering profession and train engineers to be world class engineers in their disciplines.
Specialties
Mechanical Engineering, Civil and Archituctural Engineering, Electrical Engineering, Heat Transfer Equipment Engineering, Welding Engineering

Gulf Industrial and Engineering Services Company (GIESC) is a newly established company with an objective of providing technical solutions in industrial and engineering services. The Company is formed by engineering professionalsheaded by Salamah as a CEO to provide Engineering solutions to various industries pertaining to Oil and Gas, Petrochemicals, Utilities, Cement, and Steel industries. GIESC professionals are dedicated to providing all aspects of professionalism and state of the art industrial and engineering services.
GIESC provides engineering and industrial services based on knowledge-intensive experience for the purpose of assisting major Saudi industries and providing cost effective solutions for better, efficient, and reliable continued plant operation to provide continuous reliable products. We believe in GIESC that engineering services are the means by which industrial project concepts are translated into real form. This is performed through successive applications of intellectual inputs by direct links to several aspects of industrial development such as identification of critical technological needs, technology and know-how transfer, and local engineering and industrial capability promotion.
Chairman, Mechanical Engineering Chapter
Saudi Council of Engineers
Promote mechanical engineering profession in Saudi Arabia by connecting all mechanical engineers in Saudi Arabia together.
Chairman, Boiler Standard Committee
Saudi Arab Standards Organization
Insure that Saudi Boiler Standards are up-to-date and be in line with international standards.
Senior Engineering Consultant
Saudi Aramco
More than 25 years of experience in heat transfer equipment (Boilers, fired heaters, heat exchangers of all types, refractories, and industrial insulation) and auxiliaries.
Chairman Heat Transfer Equipment Standard Committee
Saudi Aramco
Authoring and maintaining heat transfer standards for Saudi Aramco facilities, projects, and affiliates while ensuring all standards are in line with industrial practices and optimized with strict value engineering considerations.
Chairman
Mechanical Engineering Chapter of Saudi Council of Engineers
Back